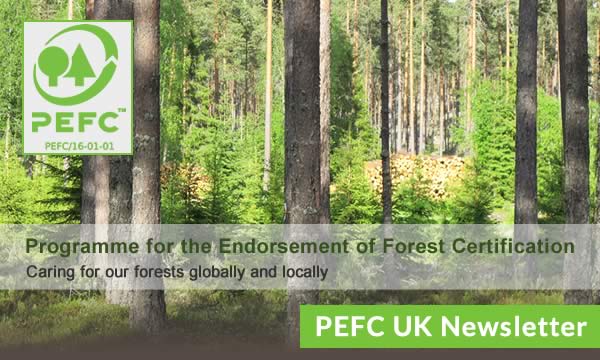 January 2020
Happy New Year to all our readers and welcome to the first issue of our new look newsletter.
More concise than its predecessor, we aim to distribute more regularly to keep it current.
We will share with you our updates on developments at PEFC, both at home and abroad, provide details of new promotional materials, opportunities to meet the PEFC team and changes to PEFC's standards and technical documentation.
PEFC UK.
Revised standards approved by the PEFC General Assembly
Three standards which govern Chain of Custody Certification, trademark use and conformity assessment have been revised and approved by the PEFC General Assembly. They will come into force on 14th February 2020 replacing the previous versions.
There is an 18-month transition period, after which all users of the standards will need to be in line with the latest requirements.
More information will be available at future workshops.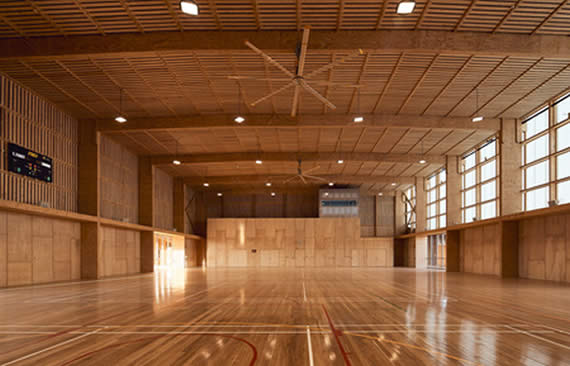 World Architecture Festival 2019 – Best Use of Certified Timber Prize
In early December, 11 finalists presented their projects to a special jury at the World Architecture Festival (WAF) in Amsterdam to see who would walk away with the Best Use of Certified Timber Prize, supported for the second consecutive year by PEFC. The jury, Mark Thomson from Eco Effective Solutions, Keith Bradley from Feilden Clegg Bradley Studios, Jonathan Coote from Warren & Mahoney and Hattie Hartman from Architects' Journal, heard presentations from the shortlisted entries before the winner was announced at a Gala Dinner with over 1,000 guests.
The winning project was the Pingelly Recreation and Cultural Centre (PRACC) in Pingelly, Western Australia, designed by architects Iredale Pedersen Hook and Advanced Timber Concepts Studio. The jury commended the project's authentic use of sustainable timber in a project which is the hub of the local community. Timber was used in the building's flooring, decking, cladding and panelling. The sports hall is a portal frame structure using Pinus Radiata (Monterey Pine) LVL box construction system, while the cultural room is lined with deep brown recycled Eucalyptus Marginata (Jarrah). The Centre is the largest timber building constructed in Western Australia since 1940 and was prefabricated offsite, before being transported to Pingelly for assembly.

Natural and Sustainable Consumer Trends
Fabienne Sinclair who heads up marketing at PEFC International will be speaking at a Global Insights conference in London on 28th January – Natural and Consumer Trends. Fabienne's presentation – PEFC Certified Packaging - Recyclable, Renewable and Responsibly-Sourced – will explain to conference delegates why certified paperboard packaging, made with fibre from certified forests, should be the material of choice for those trading in natural and sustainable products.
Those attending the one-day conference and networking event will hear speakers from leading UK brands such as Merlin Entertainment, Tate & Lyle, Mondelez, Avon and the Body Shop, share Insights into the latest trends, expectations and purchasing habits of natural, sustainable & health conscious consumers.
PEFC will also be showcasing PEFC certified packaging products in the networking exhibition area.
For more details about the event visit: https://naturaltrendsconference.com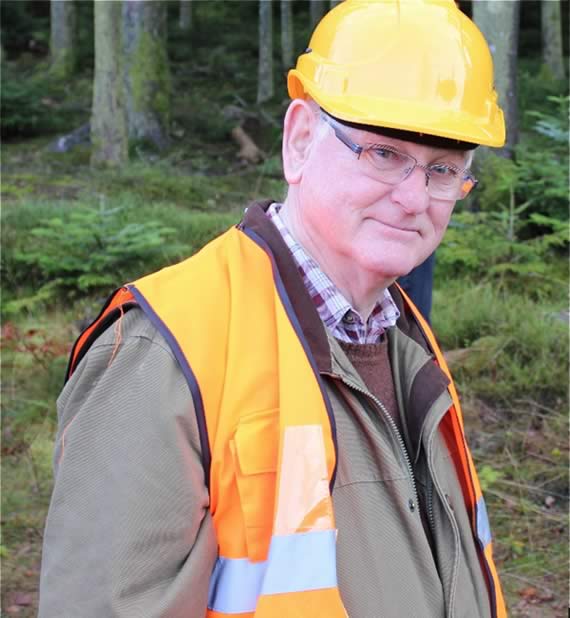 Hugh Miller OBE
We are sorry to announce that Hugh Miller who chaired PEFC UK from 2012- 2015 passed away in early November.
Hugh graduated in forestry from the University of Aberdeen in 1964. For the next two decades he led research into forest biogeochemistry at the Macaulay Institute for Soil Research, during which time he published extensively and in 1981 was awarded the Scientific Achievement Award of the International Union of Forest Research Organizations. In 1984 he was appointed Professor and Head of the Department of Forestry in the University of Aberdeen, retiring in 2004. He was a Fellow of the Institute of Chartered Foresters, President from 1994 to 1996 and a Fellow of the Royal Society of Edinburgh in 1985. Hugh also chaired the UN FAO Forestry Education Committee to 1998 and the UK Forestry Commission Research Agency Advisory Committee (1994-2003) and was awarded an OBE in the Queen's Birthday honours list in 1996.
We were very lucky to have had such a wonderful chairman and he will be greatly missed.