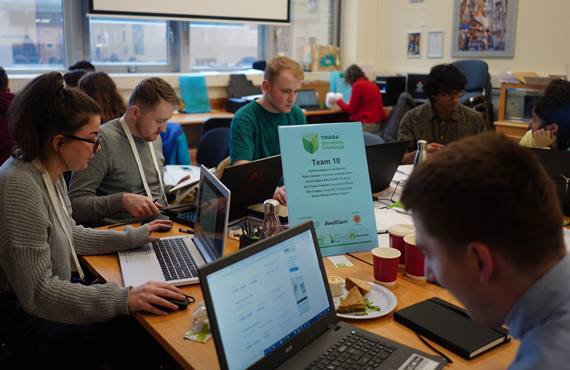 PEFC Sponsors TRADA'S University Challenge
PEFC UK is proud to sponsor TRADA's 2020 University Challenge for a second year. As the world's leading forest certification system, we recognise the importance of raising awareness of the need for responsible sourcing to those specifying wood for their projects. As today's students are tomorrow's design and construction professionals, our involvement will enable them to promote the importance of specifying responsibly-sourced timber.
The competition is open to students in their final year of engineering, architecture, architectural technology, quantity surveying and landscape architecture studies. Students with an interest in furthering their knowledge of timber as part of a multidisciplinary student team, are invited to compete.
TRADA's University Challenge 2020 is an incredible opportunity for students to engage with timber industry leaders and gain practical insights into working with timber, and for the design and industry professionals to engage with 'tomorrow's timber talent'.
The 2020 event was held in Cardiff University's School of Engineering. Design professionals and industry members were on-hand throughout the competition to provide information, support and guidance. Student teams were challenged to design sustainable community housing from timber.